Bottlenose Dolphins
The Bottlenose Dolphin is one of the most common and well-known dolphins. Recent molecular studies show it is in fact two species, the Common Bottlenose Dolphin (Tursiops truncatus) and the Indo-Pacific Bottlenose Dolphin (T. aduncus). Bottlenose dolphins inhabit warm and temperate seas worldwide.


The structure of dolphin groups (also called herds or pods) is more like that of elephants than humans. In killer whales the social group is formed by a female and her calves — even if they have grown to adults. The fathers of the calves do not live with the pod. We do not know what the social structure is for many kinds of dolphins.
It's hard to say how deep oceanic dolphins can dive because most of the 32 species have not been studied. Bottlenose dolphins are shallow divers and typically don't go deeper than 150 feet. In the Indian River Lagoon the deepest waters are only 10 to 12 feet deep.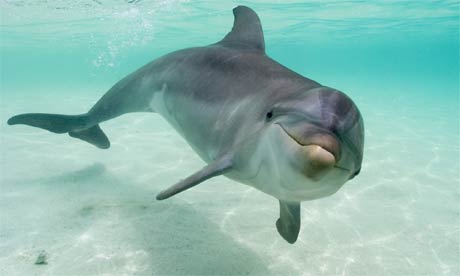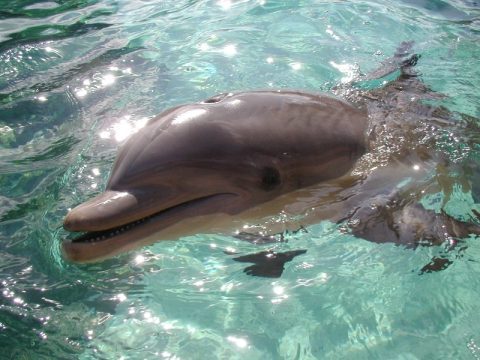 Bottlenose Dolphins
Tweet