Dog worms symptoms
Dog worms are responsible for so much sickness and so many symptoms that it is practically impossible to mention all of them, but their presence can safely be suspected in all dogs which have not been recently treated for them, as well as in cases where the patient is run down, unthrifty and out of sorts.
Other symptoms are a hot, dry nose, weak, watery eyes, pale lips and gums, foul breath, mean hacking cough and a red, scurfy, pimply or irritated condition of the skin and harsh, dry, staring coat that is constantly being shed.
Wormy dogs sometimes have a depraved appetite and will eat dirt and rubbish. Some days they are ravenously hungry, the next day they will not eat at all; their sleep is disturbed by dreams and intestinal rumbling, the urine is high colored and frequently passed, bowels irregular, stomach easily unsettled, watery mucus is frequently vomited and the mouth is hot, sticky and full of ropy saliva.
Puppies which are full of worms bloat easily and are pot-bellied. After feeding their stomachs distend disproportionately to the amount of food consumed. Their bodies are also subject to scaly eruptions and their bowels to colicky pains; they do not grow as rapidly as healthy puppies should and instead of playing with each other they curl up and sleep hour after hour; they get thinner, weaker and more lifeless from day to day and if they do not waste away or die in fits and convulsions with frothing at the mouth and champing of the jaws, grow up coarse-jointed, rickety and misshapen. Puppies with worms are also liable to paralysis of their rear limbs and on removal of the worms the puppies regain control of the affected parts.
A wormy dog is usually an unhealthy and unhappy dog who leads a miserable life. It could even be deadly, especially so for young puppies. Bring your dog to a veterinarian if you are unsure. Your dog will certainly thank you for that.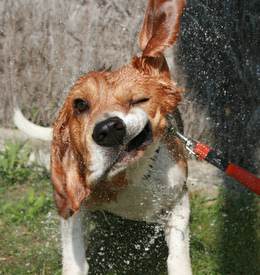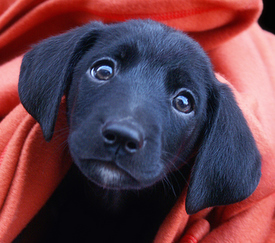 Dog worms symptoms
Tweet